William Baines Harris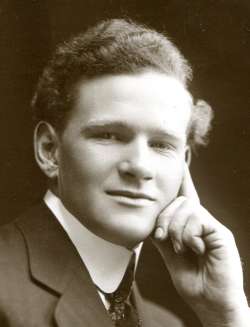 Photograph by kind permission of Liz Standen. More here.
William Baines Harris was born in 1889 and was baptised at Quatford Parish Church on 28th July. He was the son of John Hall Harris, a baker, and his wife, Eliza Caroline Baines. John and Caroline had moved to Eardington from Northamptonshire. They lived at The Factory where John employed an assistant and a servant.
By 1901 the family seems to have fallen on hard times. They lived at Upper Forge where John was working as a domestic gardener. His family was growing fast and his servants had gone.
In 1911, William (now 21) was working as a farm labourer at Bilton, Warwickshire. He was living as a boarder in the house of the farm baliff when he met - and eventually became engaged to - the baliff's niece, Ada Louch. (More here.)
By 1914 William was living in Walsall. He joined the army quite soon after the start of the war, being posted to the 1/5th South Staffs regiment. He went to France with his regiment in March, 1915 and would have seen action at Hooge at the end of July (when the Germans used Liquid flame throwers on the British for the first time). He was killed in action on 13th October when his division suffered huge losses during the attack on the Hohenzollern Redoubt (a phase of the Battle of Loos). Another soldier of 1/5th South Staffs, Private Sidney Richards, wrote in his diary: "It was absolute hell with the lid off. Dying and wounded all over the place. Shall never forget this day." [There is a detailed account of the attack here.]
Private William Baines Harris, 9404, is commemorated on the Loos Memorial. He was awarded the Victory and British War Medals and the 1915 Star.
This memorial has mostly been compiled from official sources. It would be good to be able to expand it with more personal material - memories, stories, photos, etc. If you have any suitable material or any corrections please contact Greg. For news of updates follow @BridgnorthHeros on Twitter.