Gatacre E. G. Capt. W. Riding Regt.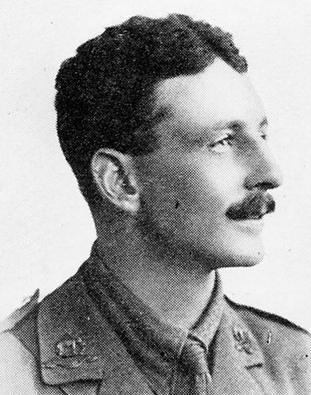 Edward George Gatacre was born at Barnstaple, Devon, on 30th April, 1884. He was the son of Edward Lloyd Gatacre and his wife, Helen Brown née Berwick. The family lived at Gatacre Hall, Claverley nr. Bridgnorth.
Edward was educated at Cheltenham College. In 1905 he joined the army as a 2nd Lieutenant in the 3rd Battalion King's Shropshire Light Infantry. By 1911 he was in India with the Duke of Wellington's (West Riding Regiment). According to a biographical note in the Commonwealth War Graves Commission records he was:
One of the Guard of Honour at Delhi Durbar, 1911, Captain of the Regimental Rugby Football team, Winners of the Calcutta Cup, 1907-10.
Edward married Ivy Mary Vereker on 12th October, 1915. During the war she served with the Anglo-Belge and with No. 47 General Hospital, France.
Edward went to France with his regiment on 29th October, 1915. He was wounded on the Somme on 19th February, 1916, while the West Riding Regiment was in trenches south-east of Hebuterne. He died the following day. He is buried in Louvencourt Military Cemetery.
Captain E G Gatacre, 2nd Battalion Duke of Wellington's (West Riding Regiment), was awarded the Victory and British Medals and the 1915 Star.
This memorial has mostly been compiled from official sources. It would be good to be able to expand it with more personal material - memories, stories, photos, etc. If you have any suitable material or any corrections please contact Greg. For news of updates follow @BridgnorthHeros on Twitter.