W. J. Jones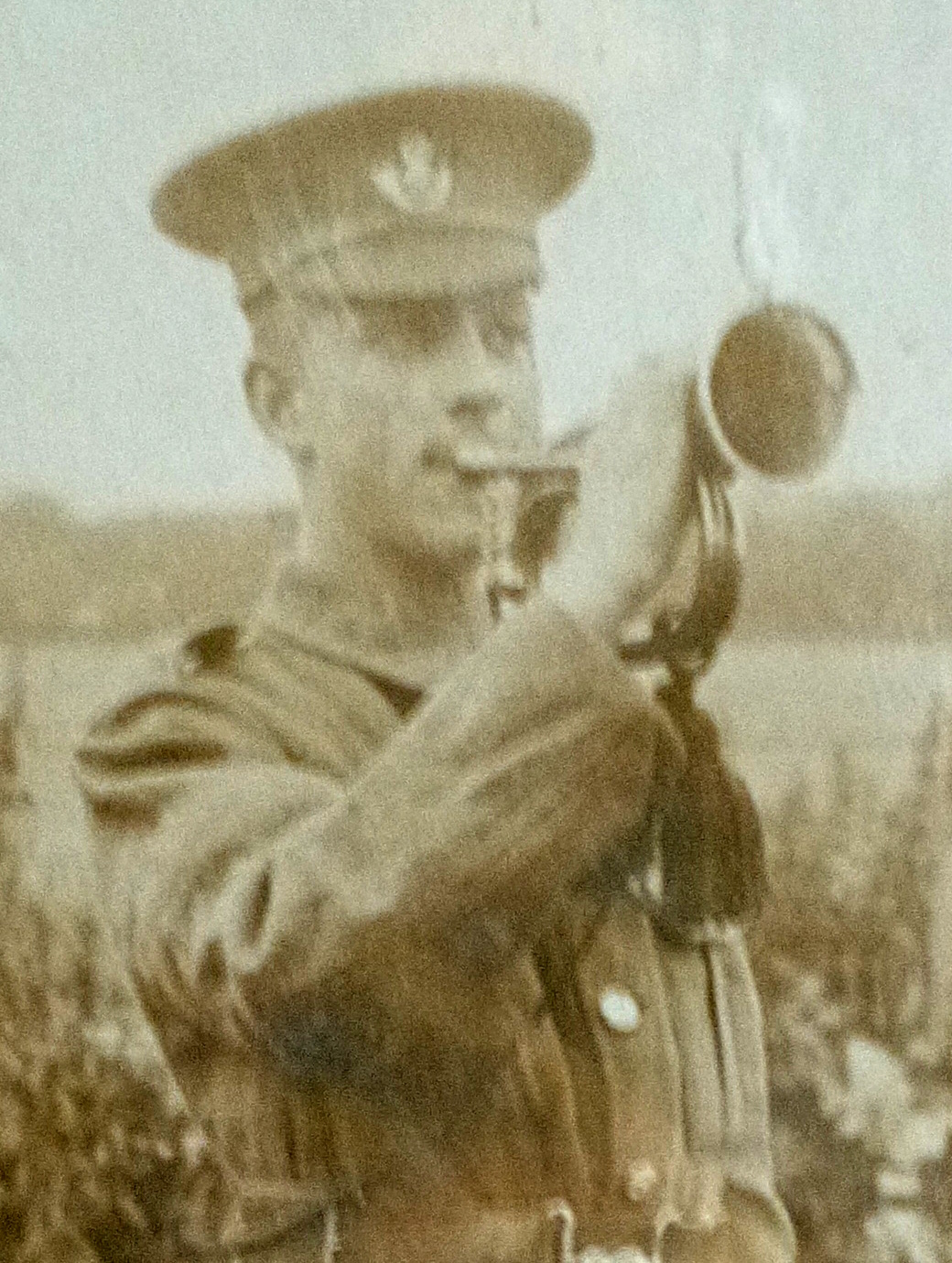 Wilfred John Jones was born at Chelmarsh in 1898 and baptised at the Parish Church on 19th September. He was the son of William Jones, a coalminer, and his wife, Jane. In 1901 they lived in Hampton Loade next to the Unicorn Inn and, in 1911, they lived at Spring Valley, The Common, Chelmarsh.
WIlfred served with the 7th Battalion, King's Shropshire Light Infantry. He was reported 'missing' on 21st March, 1918, and subsequently presumed 'killed in action'. He is commemorated on the Arras Memorial.
The Regimental History records:
THE FIRST BATTLES OF THE SOMME, 1918
The [German] offensive began on the 21st [March], and at eight o'clock in the morning the 7th K.S.L.I. was ordered to move up and occupy our reserve trenches in the Hindenburg line west of Heninel. By eight o'clock the battalion was in position, having suffered considerably from gas and high-explosive shells on the way up. Captains Burlton and Bowie were wounded and 2nd Lieut. J. Wild gassed, and about 80 other ranks casualties. By the end of the day the German attack had pressed back the Corps' front on the right, and the Division on our right had fallen back. The 3rd Division accordingly withdrew on the night of March 22nd to the partially prepared reserve line. 2nd Lieut. Wiles was appointed Adjutant in place of Captain Bowie. All three Brigades were placed in the front line, the 8th on the extreme right and the 7th K.S.L.I. on the left of the Brigade. The new trenches occupied by the battalion were only two feet deep, and the men at once set about improving them. [Wood p.248]
Bugler Wilfred John Jones, 201195, KSLI, was awarded the Victory and British War Medals.
MISSING
[Bridgnorth Journal, Saturday 16th November, 1918]
Mrs W. Jones, Elm Cottage, Sutton, Chelmarsh, near Bridgnorth, received official news on August 23rd last that her son 201195 Bugler Wilfred Jones, B. Co., 7th Batt., K.S.L.I. has been missing since March 21st, 1918. Can any comrade or friend give news of him since that date, as his mother would be glad to hear of anything concerning him?
This memorial has mostly been compiled from official sources. It would be good to be able to expand it with more personal material - memories, stories, photos, etc. If you have any suitable material or any corrections please contact Greg. For news of updates follow @BridgnorthHeros on Twitter.