S Smallman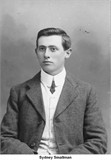 Sidney Joseph Smallman was born at Ditton Priors on 28th January, 1887. He was the son of John Smallman, wheelwright and blacksmith, and his wife, Lucy.
Sidney joined the Royal Navy. In 1911 he was an Acting SPO on HMS Duke of Edinburgh, an armoured cruiser of the 5th Cruiser Squadron, Atlantic Fleet. He married Florence Taylor in 1915 and they had a son, also named Sidney.
Just before his son's birth, Sidney was killed in action on board HMS Queen Mary, which was sunk at the Battle of Jutland on 31st June, 1916. He is commemorated on the Portsmouth Naval Memorial.
HMS Queen Mary was part of the 1st Battlecruiser Squadron. She was hit twice by the German battlecruiser Derfflinger which caused her magazines to explode.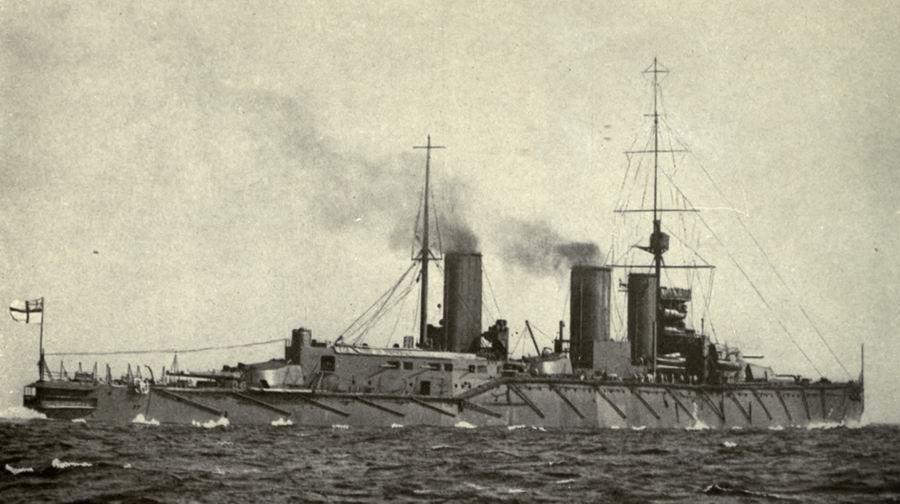 One of the few survivors, Midshipman Storey, described the circumstances:
At 4.20 P.M. the Queen Mary was third ship in the line of the 1st B.C.S., and action was sounded, and at 4.45 the order was given "load all guns." At 4.53 fire was opened on the third ship of the enemy's line, the range being about 17,000 yards.
The fire was maintained with great rapidity till 5.20, and during this time we were only slightly damaged by the enemy's fire. At 5.20 a big shell hit "Q" turret and put the right gun out of action, but the left gun continued firing. At 5.24 a terrific explosion took place which smashed up "Q" turret and started a big fire in the working chamber, and the gun house was filled with smoke and gas. The officer on the turret, Lieutenant-Commander Street, gave the order to evacuate the turret. All the unwounded in the gun house got clear and, as they did so, another terrific explosion took place and all were thrown into the water. On coming to the surface nothing was visible except wreckage, but thirty persons appeared to be floating in the water.
At 5.55 H.M.S. Laurel saw the survivors in the water and lowered a whaler and rescued seventeen. When this number had been picked up, H.M.S. Laurel received orders to proceed at full speed, being in grave danger of the enemy's ships.
Mechanician Sidney J Smallman, 309128 (Po), HMS Queen Mary, was awarded the Victory and British War Medals and the 1914/15 Star.
This memorial has mostly been compiled from official sources. It would be good to be able to expand it with more personal material - memories, stories, photos, etc. If you have any suitable material or any corrections please contact Greg. For news of updates follow @BridgnorthHeros on Twitter.