Sap A Bristow (1882 – 1918)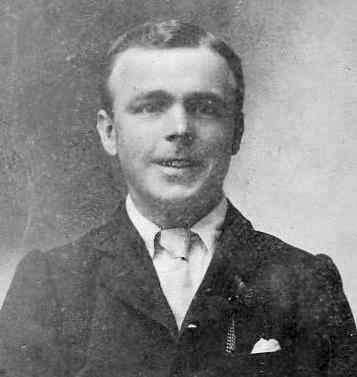 Photograph of Sapper Albert Bristow by kind permission of Jenny Harmer.
Albert Bristow was baptised at St Leonard's on 27th April, 1882. He was the son of William, a general labourer, and his wife Eliza. The family lived in Pale Cottages and, later, in Severn Street.
Albert worked as a bricklayer. In 1901 he had joined the Shropshire Light Infantry during the Boer War but he only served for a few months before the war was over.
He married Nellie Oakley in 1911. They had several children and lived in Kidderminster.
He served in the Royal Engineers at the Deganwy Training Centre in North Wales. He died in a military hospital in Flintshire on 21st October, 1918. He is buried in Bridgnorth Cemetery.
[BMDs] PERSONAL ACKNOWLEDGMENT [Bridgnorth Journal, Saturday 2nd November, 1918] BRISTOW. – Mrs. Bristow and family, also Mrs. Albert Bristow, wish to thank all friends for their messages of sympathy and for beautiful floral tributes sent in their sad bereavement.
This memorial has mostly been compiled from official sources. It would be good to be able to expand it with more personal material - memories, stories, photos, etc. If you have any suitable material or any corrections please contact Greg. For news of updates follow @BridgnorthHeros on Twitter.