South Staffordshire War Memorials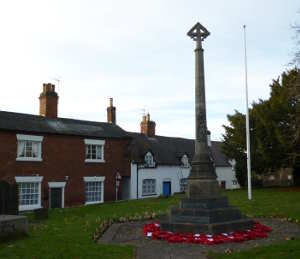 Dedicated to the memory of all the men and women of the South Staffordshire area who died during the two World Wars.
A J L Tonkinson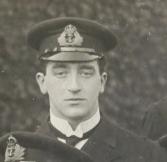 Albert Joseph Tonkinson was born at Wolverhampton where he was baptised at St Mary's on 18 December, 1887. He was the son of William Tonkinson, a grocer, and his wife Elizabeth. The family lived in Stafford Street but later moved to 247 Tettenhall Road. After retirement, Albert's parents settled at 'Winton', Codsall.
Albert studied medicine at Birmingham University and the London Hospital. After qualifying in 1911 he joined the navy and was appointed surgeon on HMS Monmouth. He died on 1st November 1914 when the Monmouth was sunk at the Battle of Coronel - off the coast of Chile. He is commemorated on the Plymouth Naval Memorial.
The Washington correspondent of the Morning Post telegraphs as follows: A special dispatch to the New York Herald from Valparaiso shows the gallantry with which the squadron under Rear-Admiral Sir Christopher Cradock fought against superior odds. The dispatch says that the British cruisers gave valiant battle is indicated by the loss they suffered. The Monmouth continued in the battle until her hull was riddled, and she could no more hold water than a sieve. Those who had not been killed on board the Monmouth by the terrific fire to which she was subjected stood at their guns and fired shell after shell until the cruiser toppled over in the water, lay for a moment with her keel being tapped by the seas, and then plunged to the bottom. [Newcastle Journal 5 November 1914]
Albert's brother Arthur is also remembered on the Codsall War Memorial.
This memorial has mostly been compiled from official sources. It would be good to be able to expand it with more personal material - memories, stories, photos, etc. If you have any suitable material or any corrections please contact Greg.