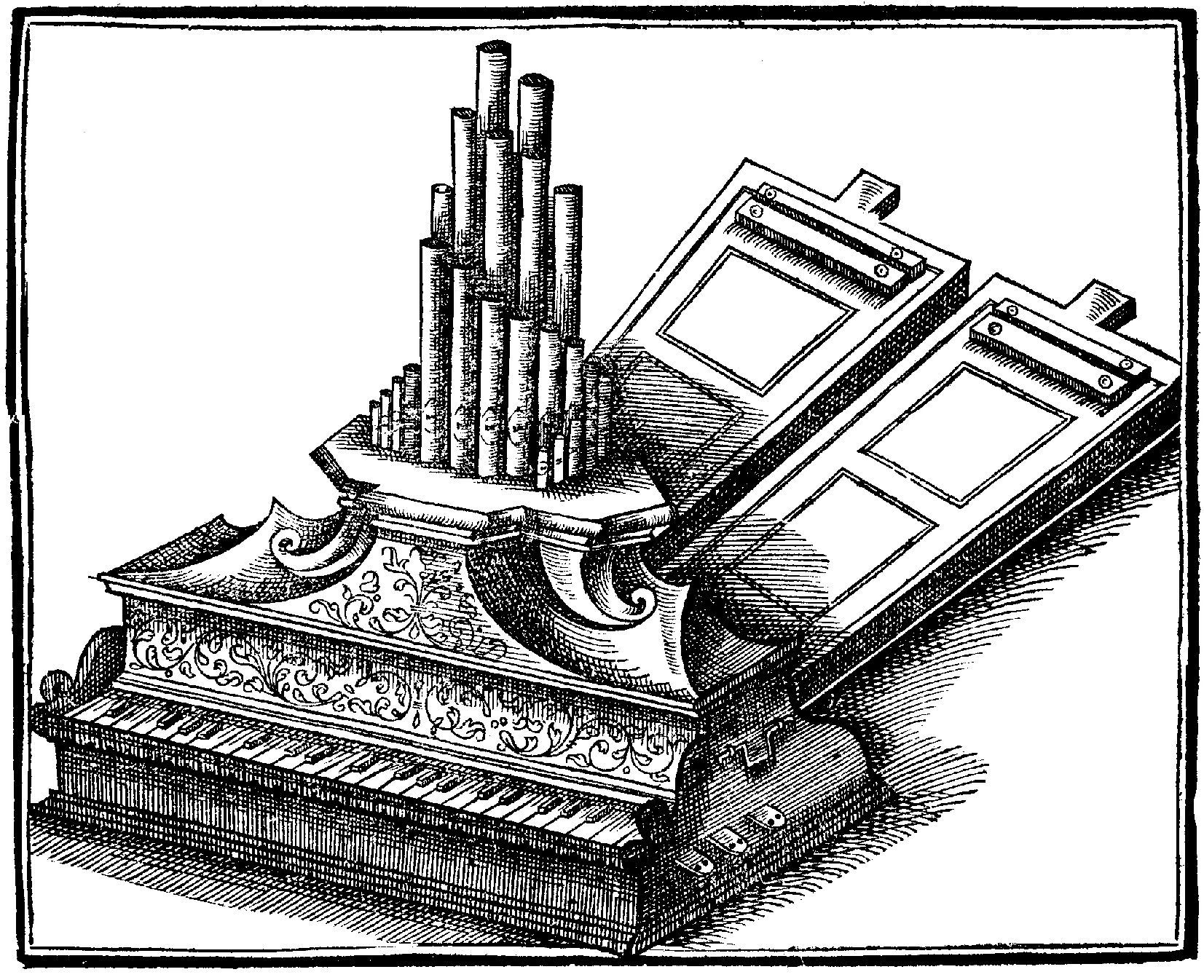 19 Stafford Street, Brewood, Staffordshire, ST19 9DX, UK
Tel. + 44 1902 851009; Email: greg@greglewin.co.uk
---
Note about ordering: Greg Lewin Music is staffed solely by me, Greg Lewin. I do my best to turn orders around within 24 hours but there are times when, due to illness, holidays or pressure of work it may take longer. If delivery time is critical, please check the current situation by email before ordering.
---
William Felton: Organ Concertos op.1
William Felton (1715-1769) was a vicar-choral at Hereford Cathedral and a virtuoso performer on the organ and harpsichord. He published thirty two concertos for 'organ or harpsichord' and two sets of suites for harpsichord. This first set of six concertos includes the air and variations known as 'Felton's Gavotte' said to have been performed as the troops of the Young Pretender left Manchester. 'Felton's Gavotte' was later turned into the song 'Farewell Manchester' .
OM131 is an edition of the organ part. As is often the case, the original publisher included sufficient of the orchestral material to allow the concertos to be performed by the organ alone.
A score and set of instrumental parts for each concerto is now available. Please contact me for details.
Modern edition by Greg Lewin. Spiral Bound.
Hear an extract (mp3) View a page
Organ Score £20.00
Back to Home Page
---
John Keeble: Select Pieces 4
This final volume of multi-movement pieces completes our edition of Keeble's Select Pieces. Interesting, high quality music. Interesting, high quality music. After duty as a choirboy at Chichester Cathedral, Keeble went to London where he studied composition with Dr. Pepusch (the composer of The Beggar's Opera). In 1737 he took over the duties of the mentally unstable Thomas Roseingrave at St. Georges, Hanover Square. From 1742 he was also organist at Ranelagh Gardens. His compositions show him to have been a fine craftsman who produced some very attractive organ music. The 'Select Pieces' are actually extended voluntaries, each with several contrasting movements. While many of these show that Keeble was comfortable in the 'Galant' style, his Preface makes it clear that he was also well aware of the value 'of the older stile of writing, which consists of Fuges, Inversions, Canons, Double Descant'. Examples of these types are to be found in the 'Select Pieces', with each point of imitation identified and numbered.
Modern edition by Greg Lewin. Spiral Bound.
Hear an extract (mp3) View a page
Score £12.00
Back to Home Page
---
Jonathan Battishill: Select Pieces for the organ or pianoforte (London [1805?])
Jonathan Battishill (1738-1801) began his musical life as a chorister at St Paul's Cathedral, London. He was a fine organist, becoming Boyce's deputy at the Chapel Royal and organist of several London churches.
Battishill was also known as a tenor soloist, appearing in performances of Handel's oratorios. He also worked in the theatre and was, for a time, the conductor and harpsichordist of the Covent Garden Theatre.
Following his unsuccessful marriage to a singer whom he had met at Covent Garden, he sank into a depression from which he never seems to have fully recovered.
The Select Pieces were published shortly after Battishill's death. The title page declares that the contents were 'Selected from Original MSS. in the Possession of the Hon. George Pomeroy'. The collection consists of an overture and nine pieces for organ or pianoforte 'to which are added the Celebrated Introductory Lesson for the Piano Forte, Six Short Lessons for Juvenile Performers - and the favorite air of 'God Save the King' harmonised by the same admired composer.'
Modern edition by Greg Lewin. Spiral Bound.
Hear an extract (mp3) View a page
Score £15.00
Back to Home Page
---
Thomas Roseingrave: Six Double Fugues for the Organ or Harpsichord (London [?1750])
Roseingrave was born in Winchester where his father, Daniel, was cathedral organist. A few years later the family moved to Dublin when Daniel became organist at both the cathedrals there. As a youth, Thomas was sent to Italy to further his musical studies. He became a friend of the harpsichordist Domenico Scarlatti (whose operas and sonatas he later introduced to Britain). He settled in London, eventually becoming organist of St George's, Hanover Square – a fashionable church that was also Handel's parish church. After several successful years, Roseingrave suffered a nervous collapse which caused his playing to deteriorate. Although he kept the title of organist, his playing duties at St George's were taken over by a deputy, John Keeble (see our OM116). In the early 1750s Rosengrave retired and went to live with his family in Dublin. Like his earlier Voluntarys and Fugues (see our OM117), the Six Double Fugues bear the hallmark of the improvised fugues for which Roseingrave was well-known.
Hear an extract (mp3) View a page
Score £10.00
Back to Home Page
---
Coming Soon
OM130
James Jackson: Six Voluntaries for the Organ or Harpsichord. (London 1775?)
OM134
Guillaume-Gabriel Nivers: Livre d'Orgue (1665)
---
Top
Back to main index

Page maintained by Greg Lewin
28th July, 2013