W P Nevett (1889 - 1915)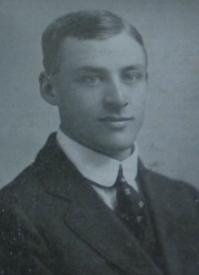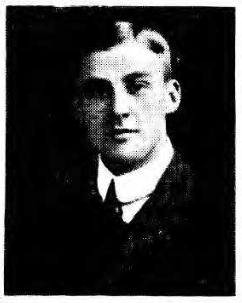 William Percy Nevett was born in Broughton, Shropshire, in 1889 and was baptised at the parish church on 30th June. He was the son of William Percy Nevett, a farmer, and his wife, Emily. They lived at Broughton Villa for some years before moving to a farm at Cotsbrook, Shifnal.
William was educated at Bridgnorth Grammar School. He served an apprenticeship with the Patent Shaft Co., Wednesbury, and took a BSc degree at Birmingham University. In 1911 he was living with his parents in Cotsbrook and described himself as 'Engineer, Structural Steel'.
William emigrated to Australia where he was working as a civil engineer when war was declared. He enlisted in the Australian Army on 31st August, 1914. He was promoted sergeant almost immediately as had served for several years in the OTC while at school in Bridgnorth and at Birmingham University.
W. P. Nevett, BSc., Student C. E., Sergeant 851, D Coy., 12th Batt. A.I.F. left Australia for the war in November 1914. As a member of 3rd Brigade, he was one of the first ANZACs to land in Gallipoli. Reports of his death vary in detail but all agree that he was wounded in the legs and died on the first day of the landing (25th April, 1915) or the following day.
"He was killed on April 26th the day after the landing at Anzac shot through both thighs by a bullet. Owing to the terrific fire it was impossible to get assistance to him in time, and he died from loss of blood. As Nevett was behind our lines at the time, he was probably buried by our men but I cannot say for certain as I was wounded myself soon afterwards"
His death was recorded at headquarters several days later on 2nd May and this is the date of death shown on his Commonwealth War Grave record. He is commemorated on the Lone Pine Memorial.
Sergeant Nevett was awarded the Victory and British medals and the 1915 Star. His brother Thomas A Nevett died of wounds in September, 1915.
NEVETT, WILLIAM PERCY, Sergt., No. 851, 12th Battn. Australian L.I., Australian Imperial Force, eldest s. of William Barber Nevett, of Cotsbrook Hall, co. Salop, by his wife, Emily, dau. of the late Richard Jones, of Norton, co. Salop ; b. Sansaw, co. Salop, 4 June, 1889; educ. Bridgnorth Grammar School and Birmingham University and after securing first-class in the Engineering Course, 1906-9, became Assistant Engineer to the Miners' Water Supply, Perth, Western Australia. On the outbreak of war he joined the Australian L.I. and having been a member of the O.T.C. at Birmingham University, was set immediately to train recruits. He left for Egypt in Nov. 1914, and while there was offered a commission in the New Army at home but declined it, preferring to stay with his comrades. He was killed in action during the landing of the Australians at Sedd-el-Bahr, Gallipoli, 25 April, 1915; unm. The Sergt. Major of his battn. wrote : "Nevett was on the left flank on the Sunday we effected a landing here, and at this point the fighting was particularly heavy. Your brother was hit in the firing line, and was carried to a place of more safety by Private Michie, another of our good men since killed. The wound was so serious that before the stretcher-bearers could get him to the beach, he died. He was one of our most efficient and popular N.C.O.'s, and my best friend." [De Ruvigny's Roll of Honour]
BRIDGNORTH AND THE WAR [Bridgnorth Journal, Saturday 5th June, 1915] Official intimation has been received that Percy Nevett, son of Mr. and Mrs. Nevett, Cottsbrooke, near Bridgnorth, who was serving with the Australian Contingent, has been killed in action at the Dardanelles.
OBITUARY [Bridgnorth Grammar School Magazine, July 1915] Sergeant William Percy Nevett, 12th B. Australian Imp. Force.
William Percy Nevett, the eldest son of W. B. Nevett, Esq., of Cotsbrook, left school in 1906 and entered upon his engineering course at Birmingham University, having already passed the Intermediate Examination while still at school. He obtained a First Class in his second and third years and took his degree of B.Sc. in 1909. He then spent some time gaining practical experience in the Metropolitan Waggon Works, Walsall, and at the close of this period he was successful in obtaining an important post in Western Australia. He left England in 1912 to take up this post and remained out there, doing extremely well. He enlisted in the Australian Contingent on the declaration of war and was ultimately sent to the Dardanelles where he was killed whilst the landing on the peninsula was being effected. Few particulars have as yet reached us, but those of us who have read Sir Ian Hamilton's despatches will be able to form for ourselves a vivid picture of the whole affair. That Percy would be in the fore-front where difficult and dangerous work was to be done, no one knowing him could doubt. Whilst a boy at school he distinguished himself both in work and sport by the dogged determination of his character. He was never beaten and temporary checks only served to increase his determination to win through. yet with all this, he had such a charming personality, such an engaging manner, that he was popular wherever he went. As senior boy in the school he had an immense and uniformly good influence on the other boys, an influence which always made for true manliness. Now he is gone, and although we are proud of his noble death in the noblest of all causes, the defence of the honour and freedom of his native land, we cannot but grieve at losing him for such men as Percy are not common.
This memorial has mostly been compiled from official sources. It would be good to be able to expand it with more personal material - memories, stories, photos, etc. If you have any suitable material or any corrections please contact Greg. For news of updates follow @BridgnorthHeros on Twitter.