Thomas A Nevett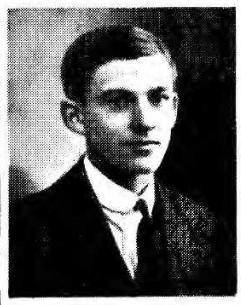 Thomas Alfred Nevett was born in 1893. He was the son of William Barber Nevett, farmer of Cotsbrook Hall, and his wife, Emily. Thomas was educated at Elleray Park School, Wallasey and Shrewsbury School. He became a farmer.
Thomas served with the 5th Battalion King's Shropshire Light Infantry. He went to France in May, 1915 and was wounded on 9th August, 1915 at Hooge. He died of his wounds in England on 10th September, 1915 and is buried in Stockton Churchyard.
Lance Corporal Thomas Alfred Nevett, 13041 KSLI, was awarded the Victory and British War Medals and the 1915 Star. His brother, William Percy Nevett was killed at Gallipoli in April, 1915.
NEVETT, THOMAS ALFRED, L.-Corpl., No. 13041, 5th Battn. King's Shropshire L.I., yst. s. of William Barber Nevett, of Cotsbrook Hall, co. Salop, by his wife, Emily, dau. of the late Richard Jones, of Norton, co. Salop; b. Sansaw. co. Salop, 24 June, 1893; educ. Elleray Park, Wallasey, and Shrewsbury School (1911-13), and on leaving there took up an agricultural life, but on the outbreak of war volunteered and joined the King's Shropshire L.I. with several other Salopians.
After some months of training he was placed in the battn. machine-gun section, and went with this unit to France in May, 1915. During the violent attacks and counter-attacks around Hooge in Aug. he was wounded on the 9th by a shell which destroyed his gun, and on the way to the dressing station he received another and more severe wound from shrapnel, resulting in spinal injury and paralysis, from which he died in Edmonton Military Hospital, 10 Sept. 1915; unm. The Headmaster of Shrewsbury said of him : "He was one of those unselfish boys whose real goodness gives them an influence out of all proportion to their prominence in school life." His oldest bro., Sergt. W. P. Nevett, was killed at the Dardanelles landing (see his notice). [De Ruvigny's Roll of Honour]
This memorial has mostly been compiled from official sources. It would be good to be able to expand it with more personal material - memories, stories, photos, etc. If you have any suitable material or any corrections please contact Greg. For news of updates follow @BridgnorthHeros on Twitter.