Organ Projects.
9 Westgate, Bridgnorth, WV16 5BL, UK
Tel.: 07718 082150; Email: greg@greglewin.co.uk
---
Two manual Nicholson Console from Oldbury Grammar School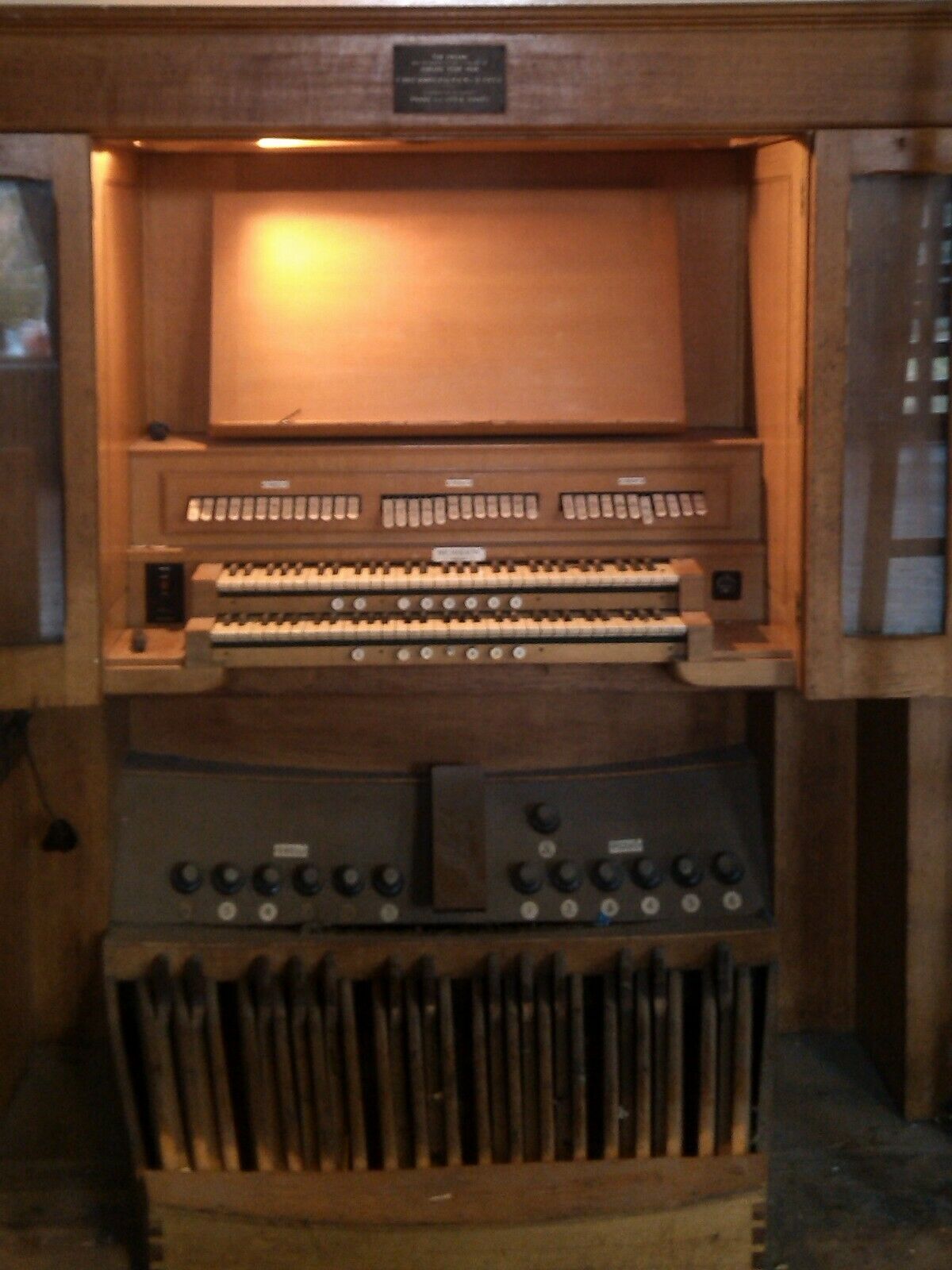 This instrument was built by Nicholson & Co Ltd for Oldbury Grammar School, Worcestershire in 1954. It was removed prior to the demolition of the school in 2015 and was offered for sale after several years in storage - latterly in less than ideal conditions. The pipework went to an organ builder in Derby and I acquired the console parts.
Details of the instrument can be seen on the National Pipe Organ Register.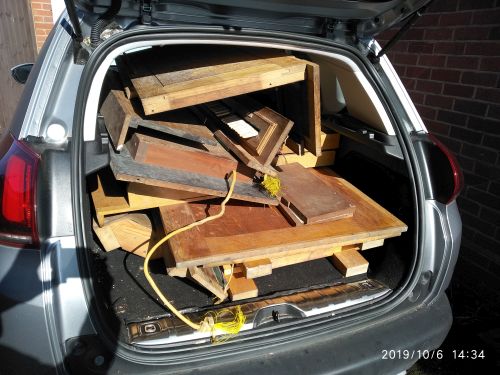 I plan to use the components and the rather nice oak panelling to improve my Hauptwerk set-up. As the keyboards are almost identical to those on my current console, I may combine the two pairs to make a monster 4-manual instrument.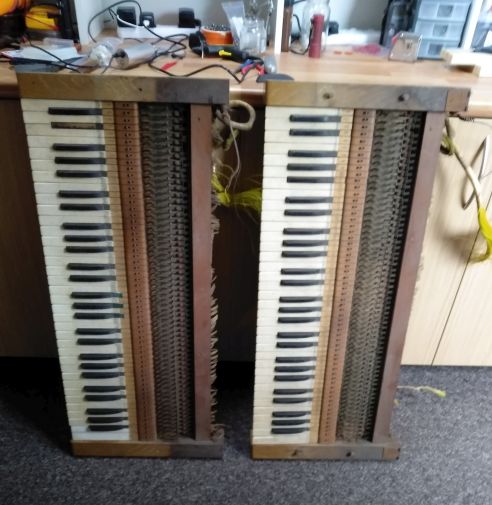 ---
Top
Back to main index Back to organ projects index

Page maintained by Greg Lewin
8th October 2019