Dedicated to the memory of all the men and women of the Bridgnorth area who died during the two World Wars.
Bridgnorth: Castle Gardens War Memorial - World War I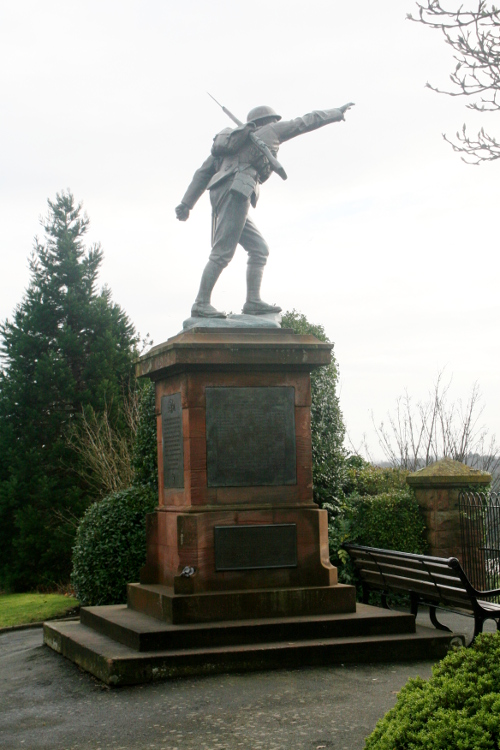 The First World War names are on two bronze panels. The men are listed alphabetically by service and then by military rank. Panel 1 begins with two members of the Royal Navy. It contines with the Army: officers, NCOs and then some soldiers of ordinary rank (Gunners, Drivers, a Trumpeter and a Bugler). Panel 2 continues the listing with a Signaller, a Trooper, a Sapper, another Driver and a Pioneer and ends with a long list of Privates. The photographs of the memorial panels include links to short biographies. Click on a man's name to go to his biography page.

A Short History of the Bridgnorth War Memorial.
An alphabetical index of all the men named on the memorials on this website.
This memorial has mostly been compiled from official sources. It would be good to be able to expand it with more personal material - memories, stories, photos, etc. If you have any suitable material or any corrections please contact Greg. For news of updates follow @BridgnorthHeros on Twitter.