Dedicated to the memory of all the men and women of the Bridgnorth area who died during the two World Wars.
Chelmarsh Parish Church - War Memorial - World War I
A framed marble monument inside the church listing twenty-two men who died in the First World War. The names are listed in alphabetical order except for the last - who died after the end of the war.
Click a man's name on the panel to read his biography.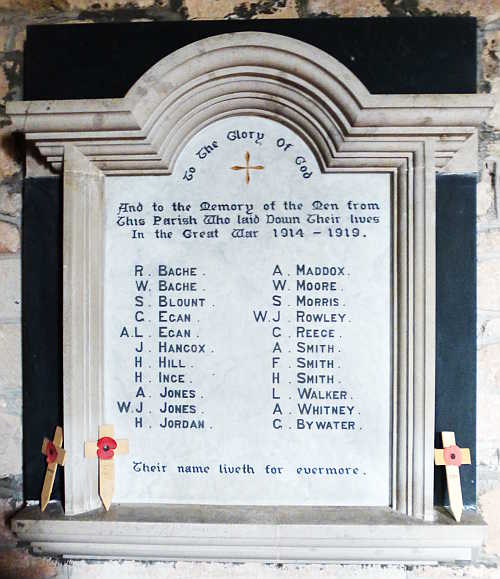 R. Bache W. Bache S. Blount G. Egan A. L. Egan J. Hancox H. Hill H. Ince A. Jones W. J. Jones H. Jordan A. Maddox W. Moore S. Morris W. J. Rowley G. Reece A. Smith F. Smith H. Smith L. Walker A. Whitney G. Bywater
Not on the Memorial (but with Chelmarsh Connections)