Dedicated to the memory of all the men and women of the Bridgnorth area who died during the two World Wars.
Morville Parish Church
Stained glass window showing an armoured soldier kneeling in front of Christ. A cross is laid down between them. Above the image is the inscription "Until the Day Dawns". At the bottom of the window is the inscription "To the Glory of God & in loving memory of Capt. W. H. J. Barber-Starkey, 2nd Lieut. C. Harper, Private J. Foulkes, Private W. H. Haycocks, Private T. H. Robins."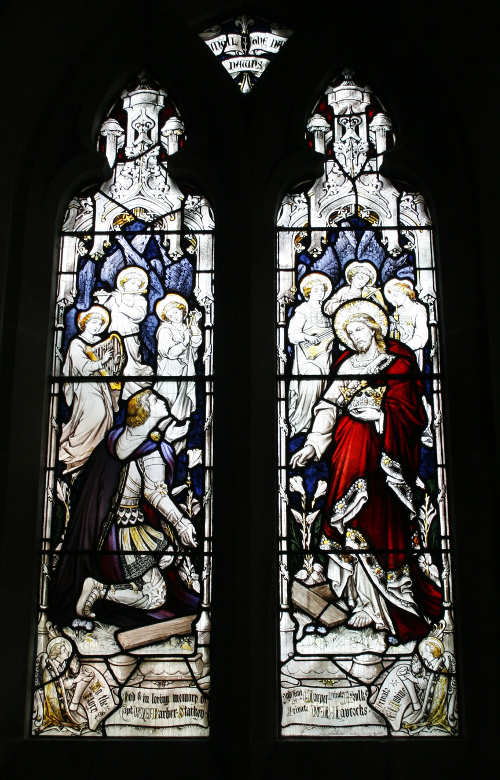 Capt. W. H. J. Barber-Starkey 2nd Lieut. C. Harper Private J. Foulkes Private W. H. Haycocks Private T. H. Robins