South Staffordshire War Memorials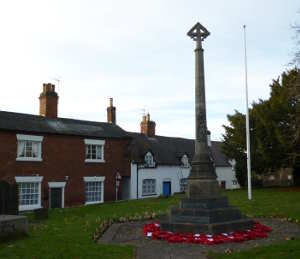 Dedicated to the memory of all the men and women of the South Staffordshire area who died during the two World Wars.
Geoffrey V. F. Monckton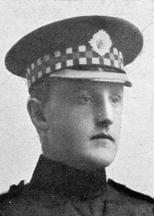 Geoffrey Valentine Francis Monckton was born in London in about 1895 - the son of Francis Monckton of Stretton Hall and his wife Evelyn. He was educated at Eton and Sandhurst. He joined the 1st Scots Guards in September 1913 and was promoted Lieutenant on 29th October, 1914.
As a serving officer, Geoffrey was one of the first to be sent to war, disembarking on the 13th August, 1914. He was present at the battles of Mons and the Marne and was wounded at the Battle of the Aisne. After a period in hospital he returned to his unit in France where he was killed in action on 25th January, 1915 at Cuinchy, near La Bassee, when the advanced trenches in which he was posted were overwhelmed by the Bavarians. He is commemorated on the Le Touret Memorial.
Lieutenant G V F Monckton was awarded the Victory and British War Medals and the 1914 Star with clasp. His brother Francis is also commemorated on the War Memorial at Stretton.
This memorial has mostly been compiled from official sources. It would be good to be able to expand it with more personal material - memories, stories, photos, etc. If you have any suitable material or any corrections please contact Greg.