South Staffordshire War Memorials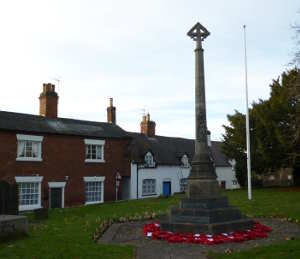 Dedicated to the memory of all the men and women of the South Staffordshire area who died during the two World Wars.
War Memorials of the Brewood Area.
History
Awaiting attention.
SS Mary & Chad
Church set up committee early in 1920 to raise funds for a memorial. Cross designed by William Douglas Caroe (1857-1938), Senior Architect to the Church Commissioners in England. Masons were Clary and Wright of Ipswich. E Tylerson of London produced the relief of St George. Memorial was unveiled in 1921. Documentation of Brewood War Memorial 1920-1923.D6094/8/4/11., Staffordshire County Archive http://www.historicengland.org.uk/listing/the-list/list-entry/1391839
This memorial has mostly been compiled from official sources. It would be good to be able to expand it with more personal material - memories, stories, photos, etc. If you have any suitable material or any corrections please contact Greg.