R C Page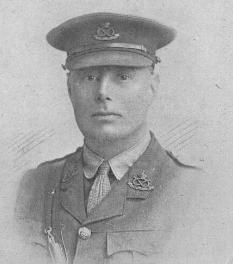 Raymond Charles Page was born at Penn Fields, Wolverhampton. He was baptised at St Philip, Penn Fields on 28 March 1877. He was the son of Samuel Wells Page, a solicitor and Official Receiver for Wolverhampton, and his wife, Matilda Aston Page.
Raymond was educated at Bradfield College. He became a solicitor and joined his father's practice, Messrs S W Page & Sons, Solicitors, 30 Lichfield Street, Wolverhampton. He married Annie Taylor Pope at Christchurch, Hants. in 1911. The couple lived at The Poplars, Lower Street, Tettenhall and had two children.
Raymond was well-known as a sportsman. The following obituary appeared in the Illustrated Sporting and Dramatic News on 12 October, 1918:
Sec.-Lt. R. C. Page, who died at his residence at Tettenhall, on September 24th. was the eldest son of Mr. Sam Wells Page, Official Receiver, of Wolverhampton. He played football and cricket for Bradfield College, being captain of both teams, and subsequently joined the Wolverhampton Cricket Club, of which he was secretary and vice-captain for many years. He also played repeatedly for the county, and, in fact, in the opinion of Mr. Jessop, was one of the best cricketers Staffordshire has produced. In the world of hockey Lt. Page represented Wales some years ago, and is the brother of the better-known Capt. Edgar W. Page, who played for England during several seasons. He was also a good golfer, being a member of the South Staffordshire Club.
According to the obituary in The Birmingham Daily Post of 26 September 1989:
In 1916 he enlisted as a private in the Royal Garrison Artillery, and he received a commission the following year in the King's Own Yorkshire Light Infantry. He was transferred subsequently to the 8th South Staffordshire Regiment. From October, 1917, till February last he was in the trenches. He was invalided from the Service last May, after a serious operation in hospital, from which he never recovered.
Lieut. Page died at home on 24th September, 1918. He was buried at St Michael, Tettenhall. He is commemorated on a family memorial at St Bartholomew's, Penn and on the War Memorials at Codsall. He was awarded the Victory and British War Medals.
This memorial has mostly been compiled from official sources. It would be good to be able to expand it with more personal material - memories, stories, photos, etc. If you have any suitable material or any corrections please contact Greg.