South Staffordshire War Memorials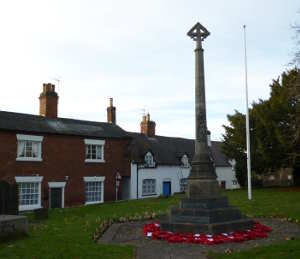 Dedicated to the memory of all the men and women of the South Staffordshire area who died during the two World Wars.
Private Charles Yapp

Name:	Charles Yapp
Birth Place:	Pattingham, Staffs
Residence:	Pattingham, Staffs
Death Date:	23 Oct 1918
Death Place:	France and Flanders
Enlistment Place:	Wolverhampton, Staffs
Rank:	Private
Regiment:	Leicestershire Regiment
Battalion:	6th Battalion
Regimental Number:	42778
Type of Casualty:	Killed in action
Theatre of War:	Western European Theatre
Comments:	Formerly 203772, Lincolnshire Regt.

This memorial has mostly been compiled from official sources. It would be good to be able to expand it with more personal material - memories, stories, photos, etc. If you have any suitable material or any corrections please contact Greg.