South Staffordshire War Memorials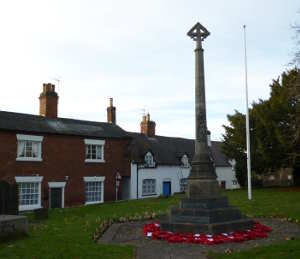 Dedicated to the memory of all the men and women of the South Staffordshire area who died during the two World Wars.
William Watkins
This name is on the memorial in St Mary's Catholic Church, Brewood.
A William Watkins / Watkiss is shown living at Bridge Croft (Civil Parish of Brewood, Ecclesiastical Parish of Bishops Wood) in the 1901 and 1911 censuses. He was born in about 1895, the son of George Watkins an estate labourer and his wife, Mary.
I have not yet been able to identify him from amongst the many possibilities listed by the Commonwealth War Graves Commission.
This memorial has mostly been compiled from official sources. It would be good to be able to expand it with more personal material - memories, stories, photos, etc. If you have any suitable material or any corrections please contact Greg.