South Staffordshire War Memorials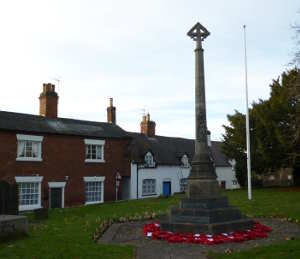 Dedicated to the memory of all the men and women of the South Staffordshire area who died during the two World Wars.
Coven War Memorial - St Paul's Church.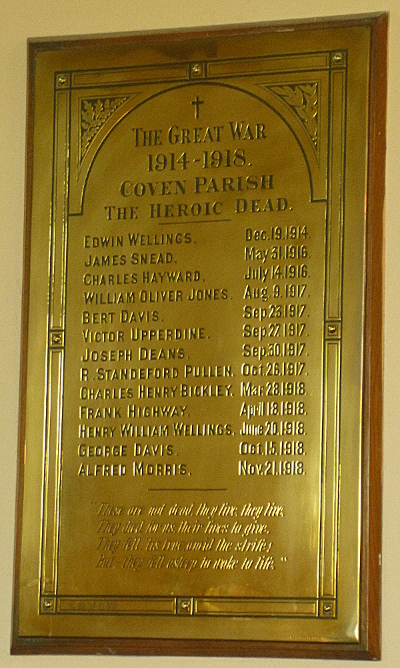 An engraved brass plaque on the North wall of the chancel bearing the title 'The Great War / 1914 - 1918. / Coven Parish / The Heroic Dead.' The names of thirteen men are given along with their dates of death. At the bottom of the plaque is the quotation: "These are not dead, they live, they live, / They died for us, their lives to give, / They fell, 't'is true, amid the strife! / But - they fell asleep to wake to life."
This memorial has mostly been compiled from official sources. It would be good to be able to expand it with more personal material - memories, stories, photos, etc. If you have any suitable material or any corrections please contact Greg.