South Staffordshire War Memorials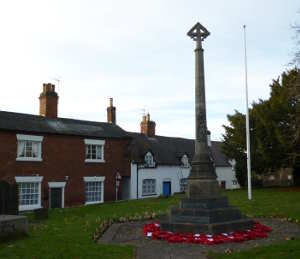 Dedicated to the memory of all the men and women of the South Staffordshire area who died during the two World Wars.
Codsall War Memorial.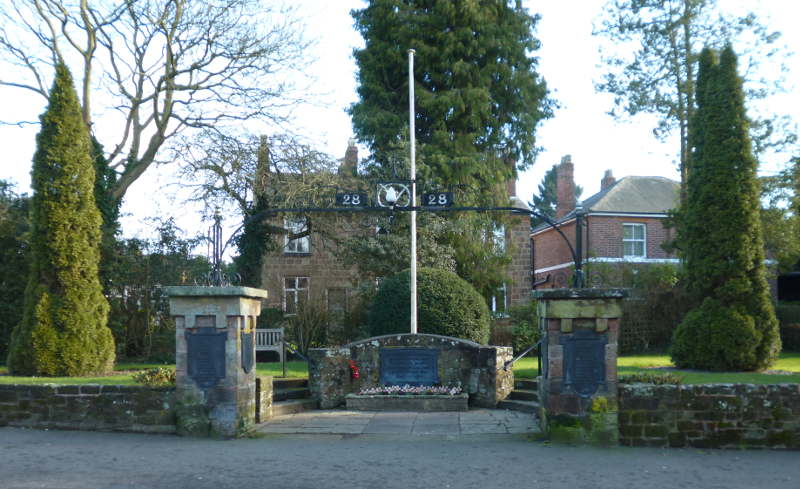 The memorial in Station Road, Codsall, consists of a garden of remembrance. Two stone pillars carry a wrought iron arch carrying the Staffordshire Knot and the number 28 (presumably a reference to the number of Codsall men who died in the First World War). Bronze panels on the pillars bear the names of the men, additional panels extending the commemoration to World War Two. A further bronze panel facing the gateway bears the inscription 'In Honour and Grateful Memory of the Men of Codsall Parish who Fought and Died in the Great War 1914 - 1918' an additional panel adds 'And in the 1939 - 1945 World War.'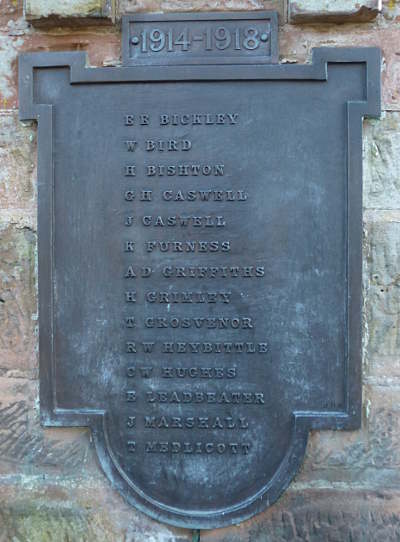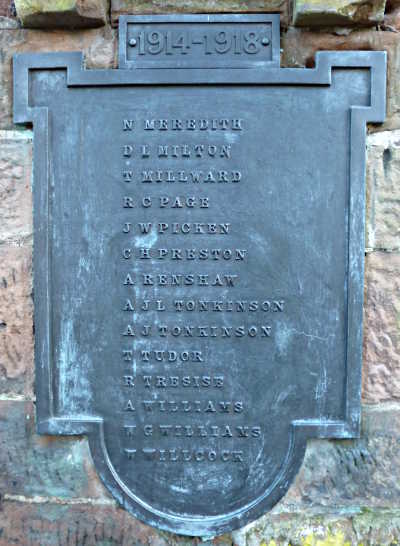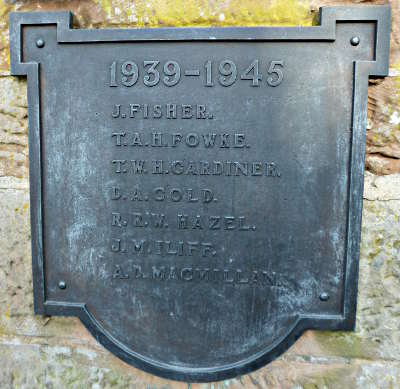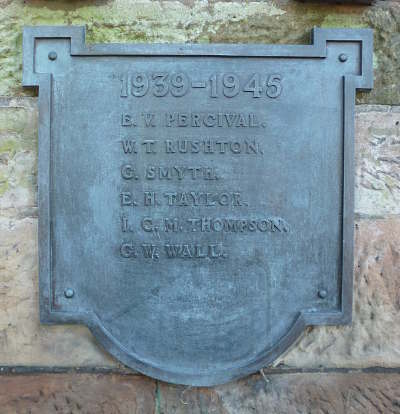 In the Parish Church of St Nicholas there is a brass roll of honour listing the men who died in the Great War and 194 men who fought and survived. A stone panel remembers the men who died in the Second World War.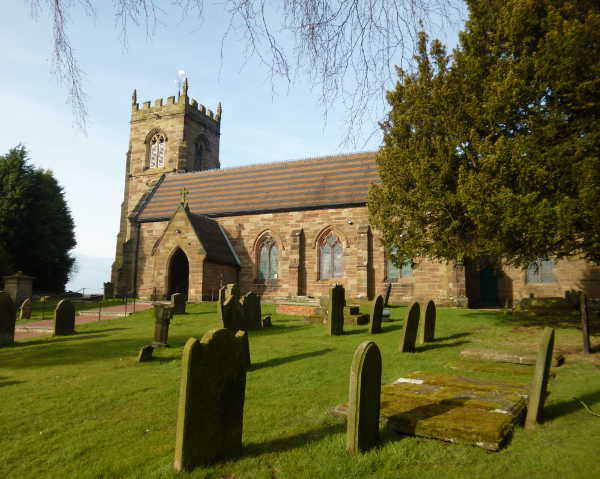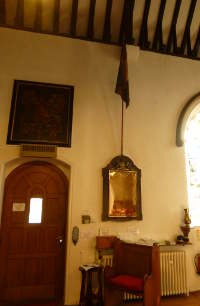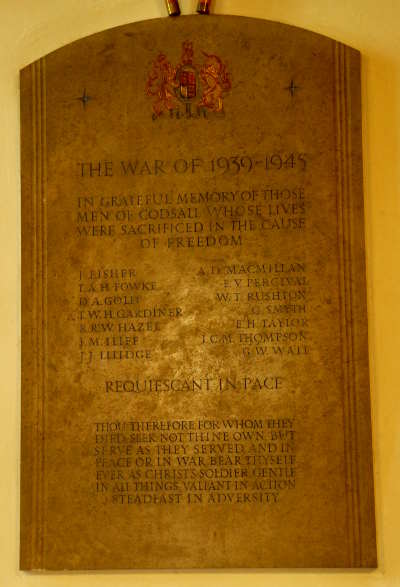 Great War (composite list).
Second World War (composite list).
J Fisher T A H Fowke D A Gold T W H Gardiner R R W Hazel J M Iliff J J Illidge (not on Station Road Memorial) A D MacMillan E V Percival W T Rushton G Smyth E H Taylor I C M Thompson G W Wall
This memorial has mostly been compiled from official sources. It would be good to be able to expand it with more personal material - memories, stories, photos, etc. If you have any suitable material or any corrections please contact Greg.